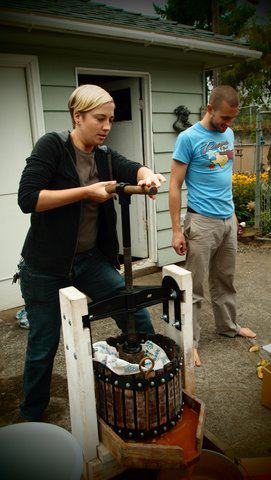 I was born and raised in the US and I am currently living in Portland, OR after a five years in Bangkok, Thailand.
I like computers. I've been running Linux since 1998, and making websites since 1997. I'm interested in technology and figuring out how things work. I make websites for a living. I enjoy it too.
I love food and I love to cook. I especially enjoy Thai food, so living in Thailand was a great thing for me. I built realthairecipes.com, sharing Thai recipes from Thailand, as well as a full photo glossary, and more. It's one of the most popular Thai recipe websites on the internet. I also love to bake. I just recently published a cookbook on baking American style in Thailand. It's called "American Baking by Cee". Look for it in any bookstore in Thailand!
While in Thailand I also built a community site for queers, bangkoklesbian.com. The site now has thousands of members and parties and many folks have meet friends and partners through the site.
I'm currently the Tech Director for Autostraddle, and run a web development company called Dapper Digital.
I love to travel, and I think it is one of the best things you can do with your time. I've learned so much by seeing the world, and recommend it to everyone. I've been to about 50 countries so far, and don't think I'll ever stop adventuring.
I've had a longtime love of photography. You can view my photo diary here, or view the galleries here.
I'm also interested in gender theory, nature, science, psychology, global politics, languages, history, cultures, music and books. I love learning.
Feel free to follow me on twitter: @ceeweb
Thanks for stopping by.
/Cee