It's been 10 years. It doesn't feel like 10 years.
I wanted to share with you some photos. I've never done anything with them – just shot them to document the reality of it all then placed them in a folder on my hard drive. I've looked at them twice in the last several years, once when I wrote this post exactly three years ago today, and again just now.
To be honest, it was really hard to look at them. I preferred to just keep them hidden away, like the vial of dust hidden in a box somewhere that I collected from downtown a few days after the towers fell, and the postcards of the Twin Towers I bought from a Bleecker Street tourist shop. The New York Times did a piece this week called What We Kept which I found fascinating. I realized I'm not the only one who saved something from that time… I wonder how many others have vials of dust hidden in a drawer somewhere.
Below are some photos I took, along with the dates & location, and a Google Street View of what's there now. Some of the buildings were too damaged and tore down. Others look like nothing ever happened.
174 Broadway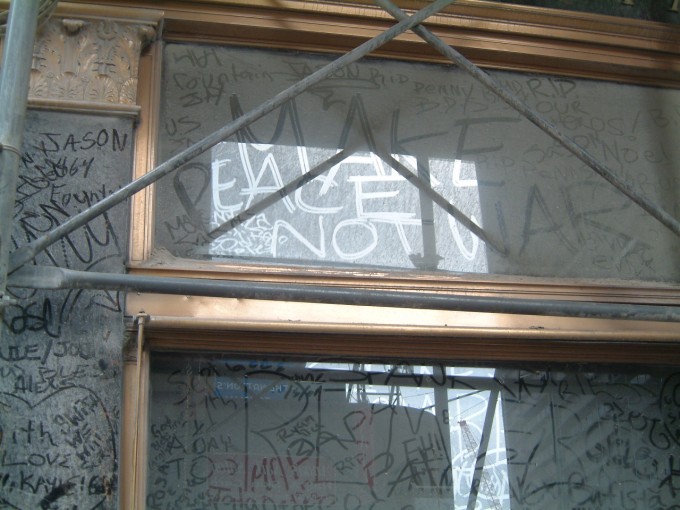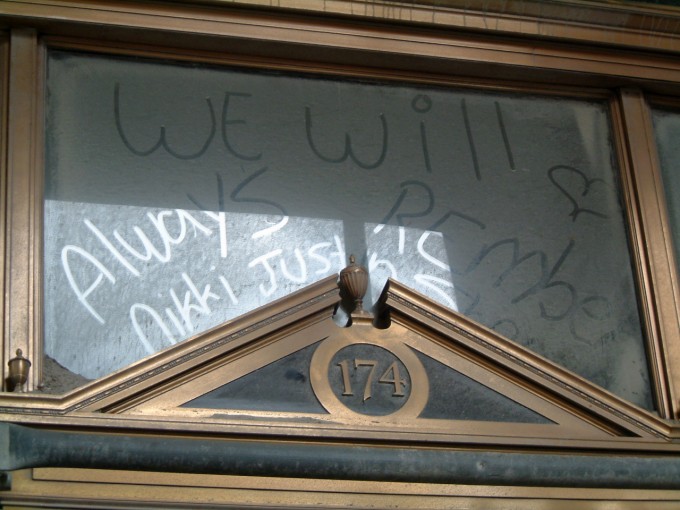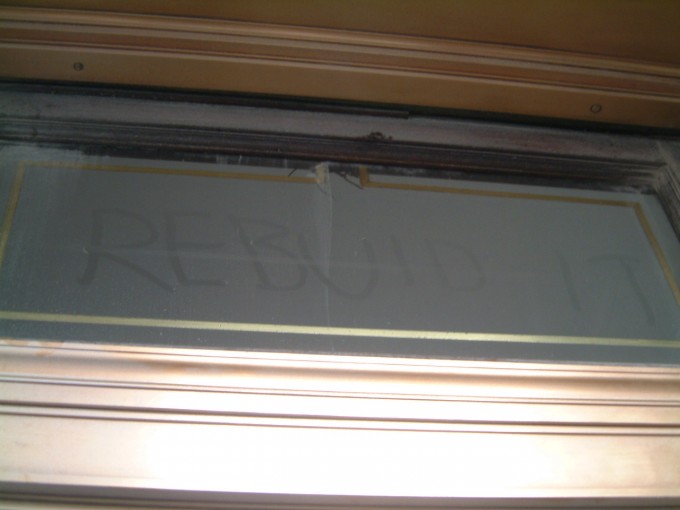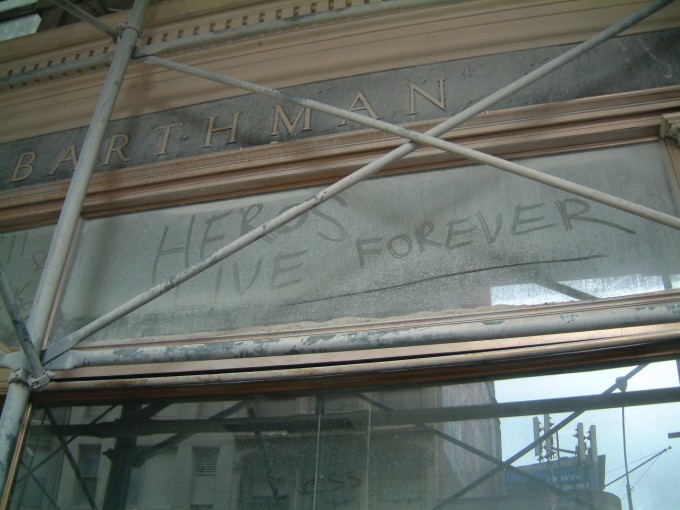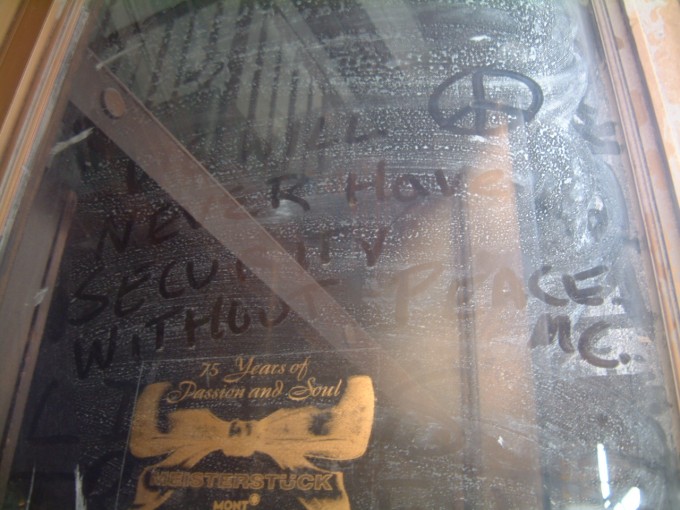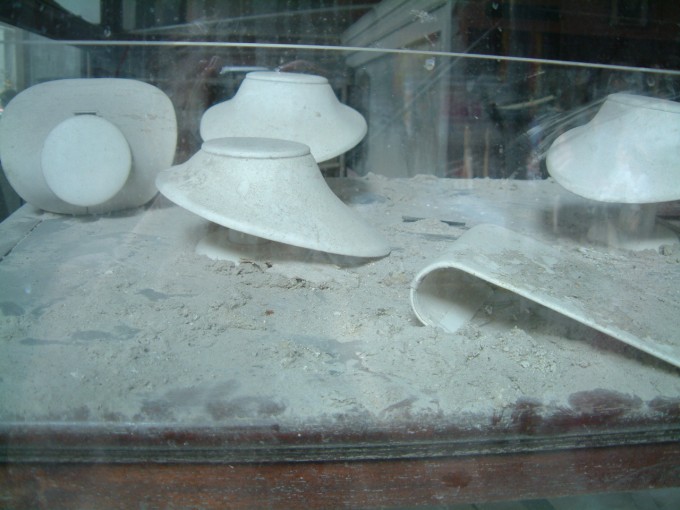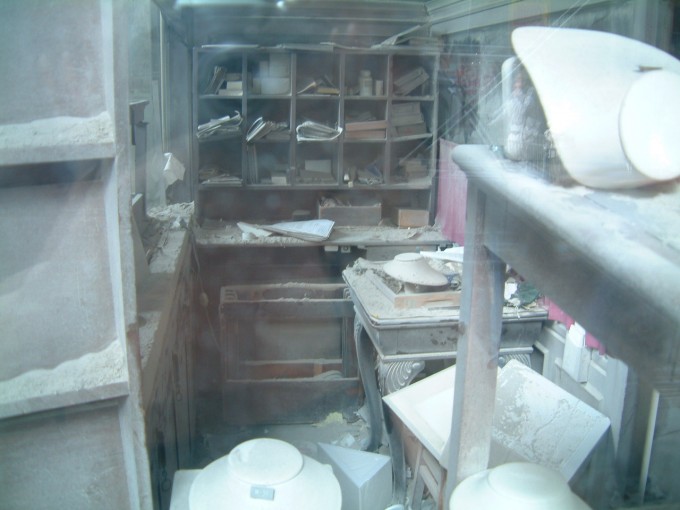 174 Broadway Now
Corner of Trinity Place and Cortlandt St.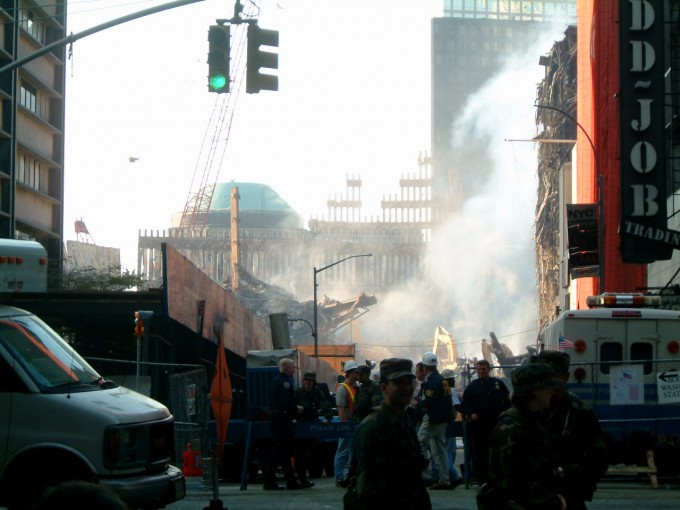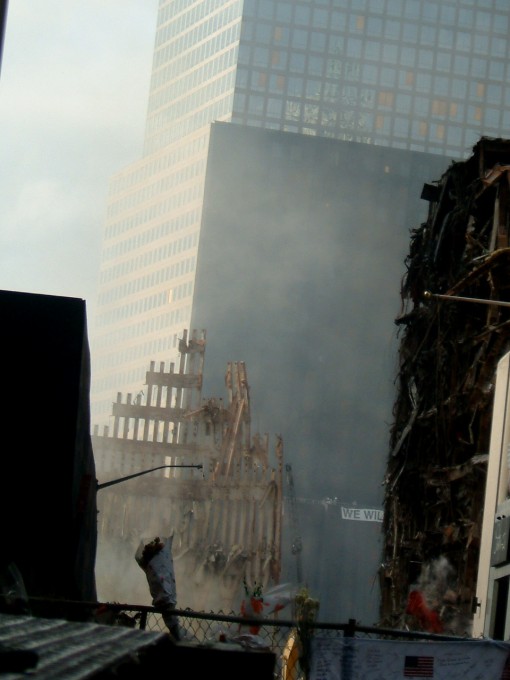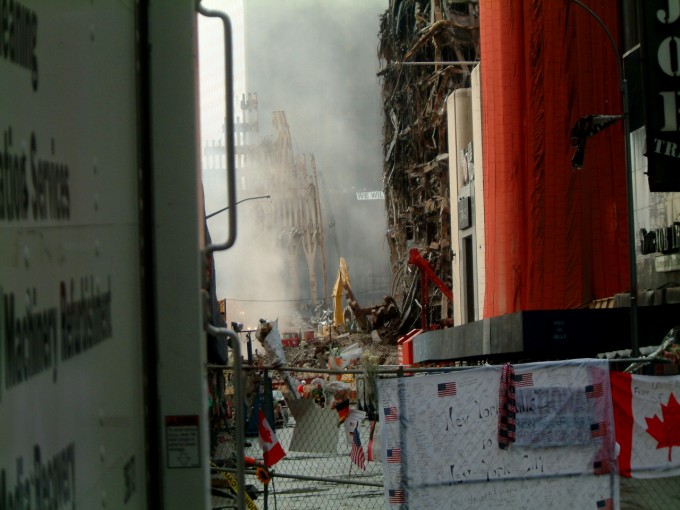 Corner of Trinity Place and Cortlandt St. Now
Wall Street by Trinity Church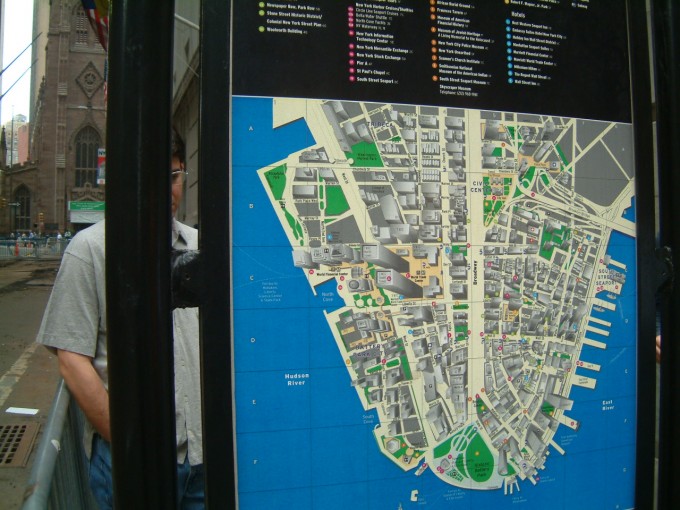 Fulton & Broadway
Fulton & Broadway Now
A Shop Keeper across from WTC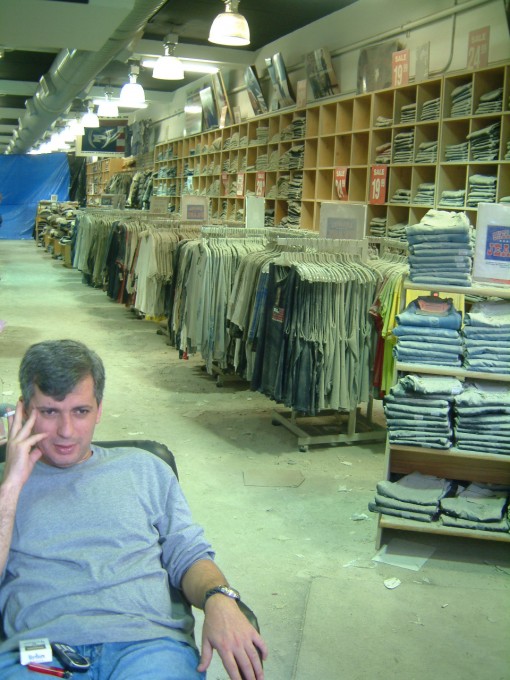 The dust lasted for months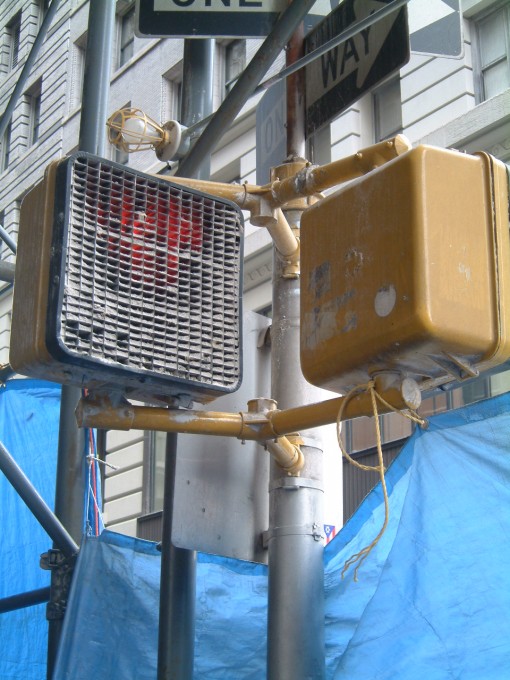 Memorials were everywhere…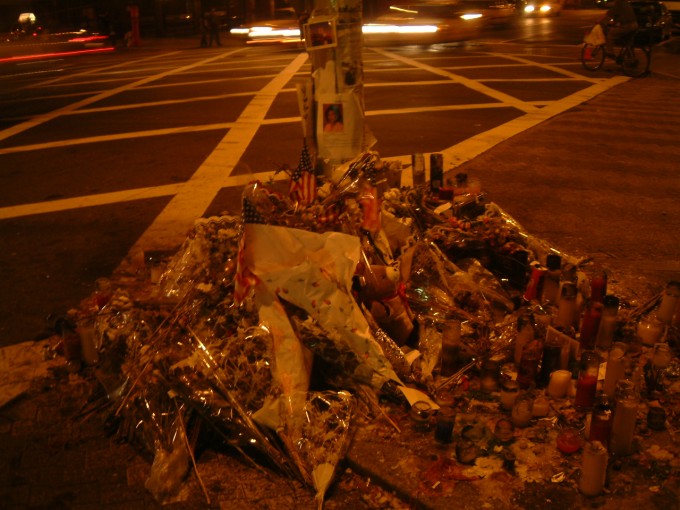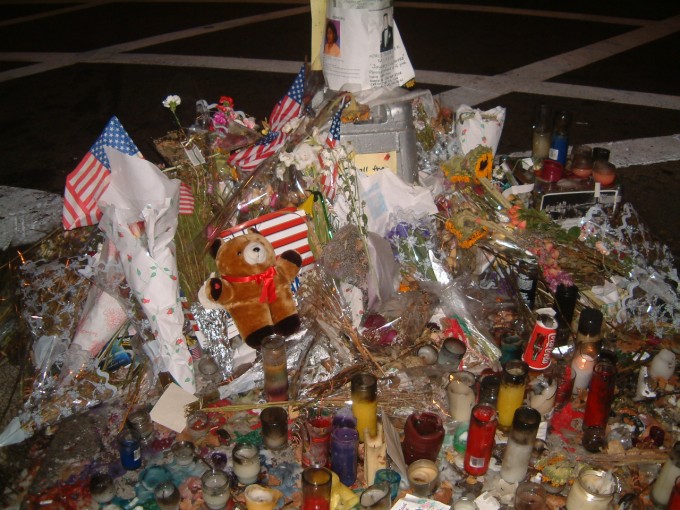 A fire station in the Village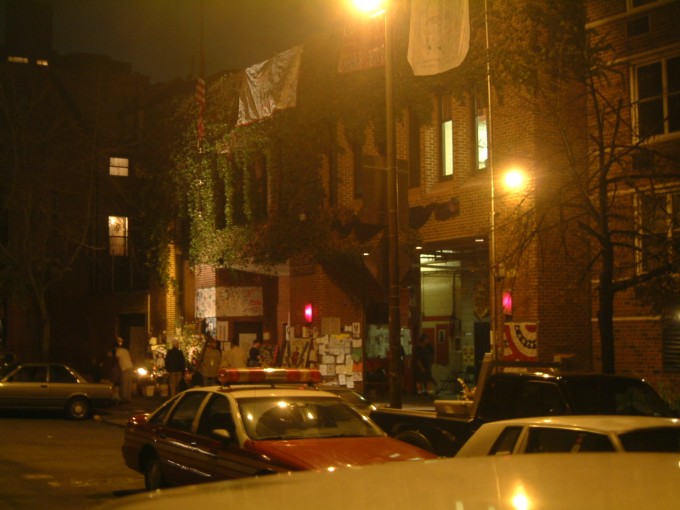 Washington Square Park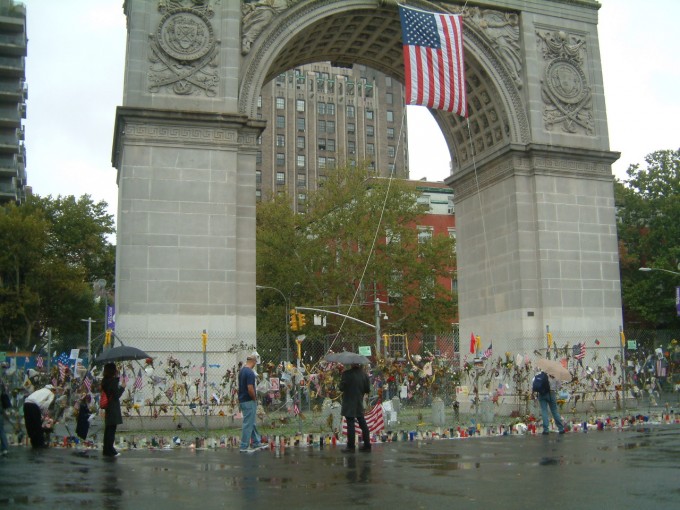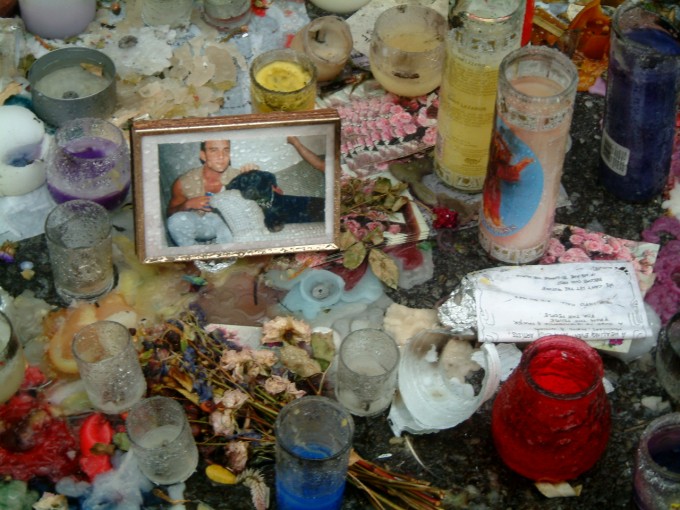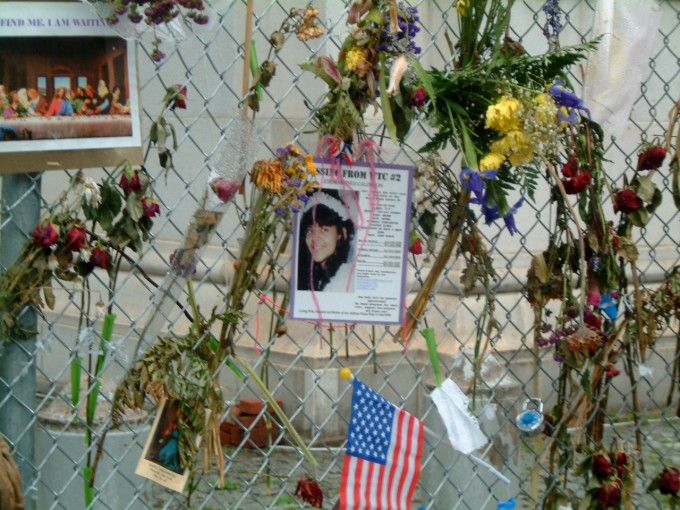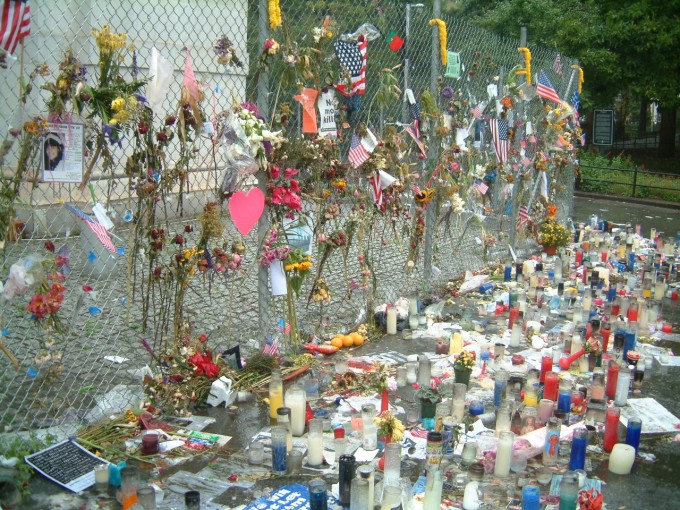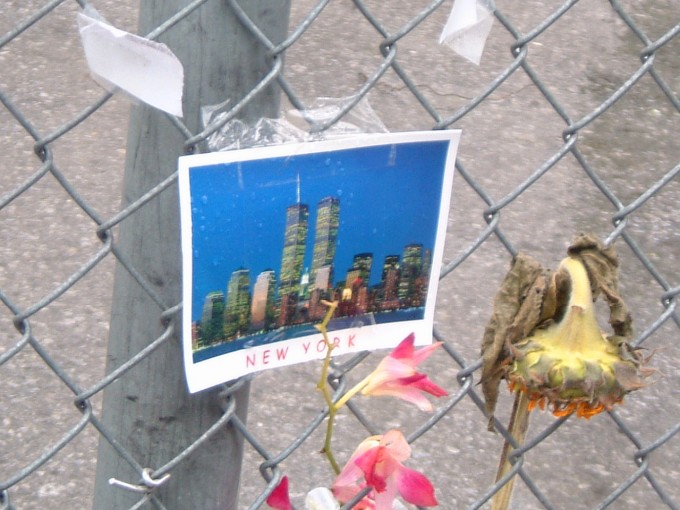 Union Square Park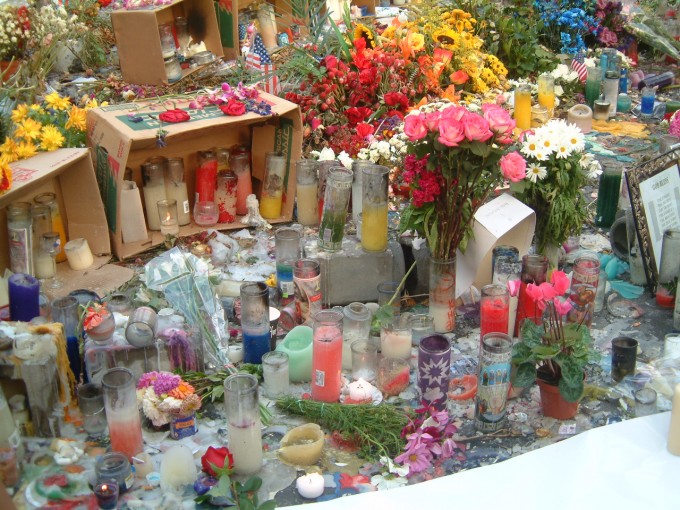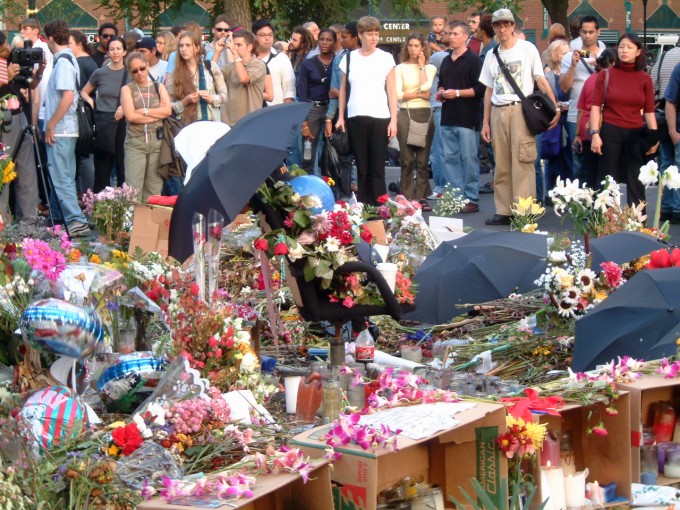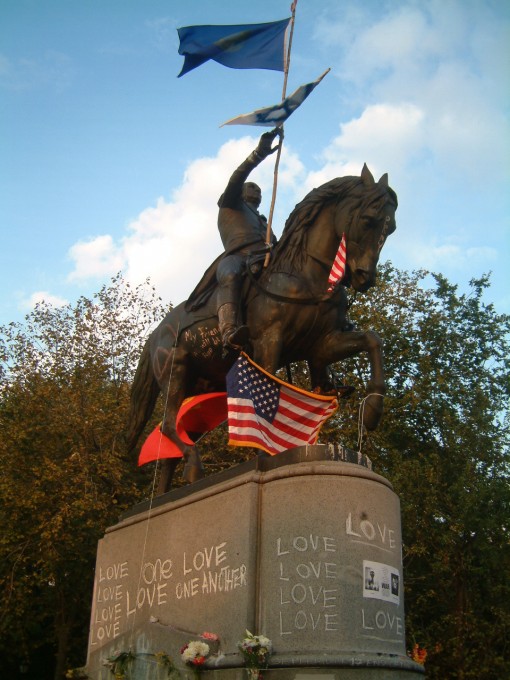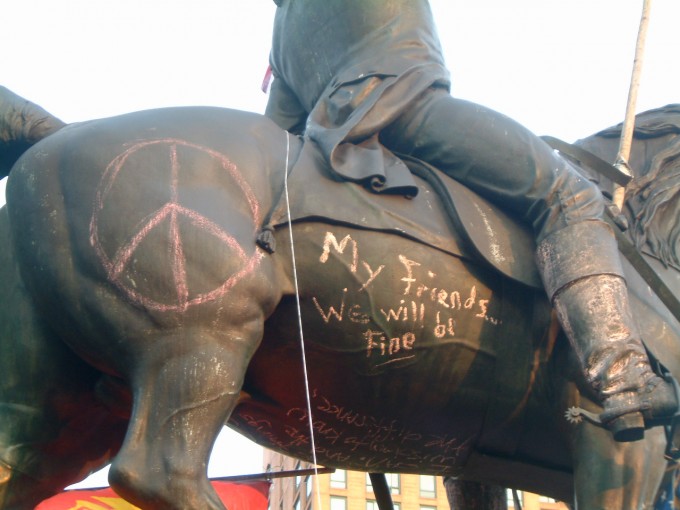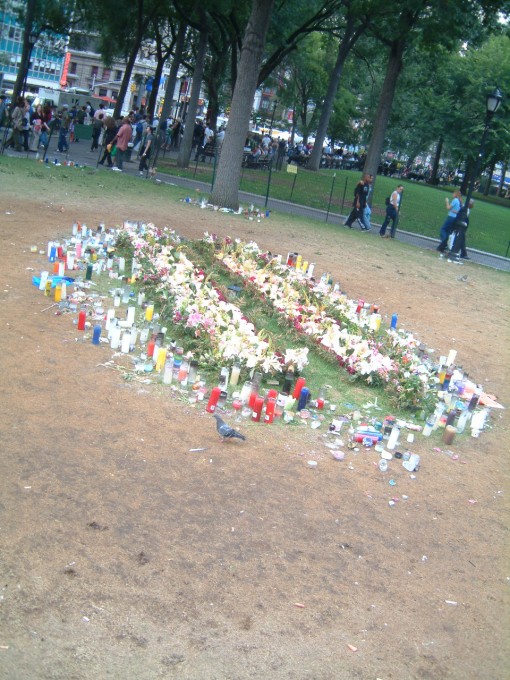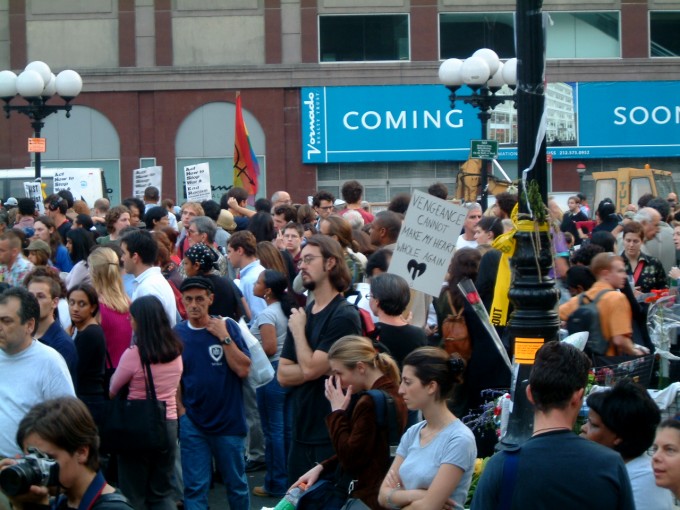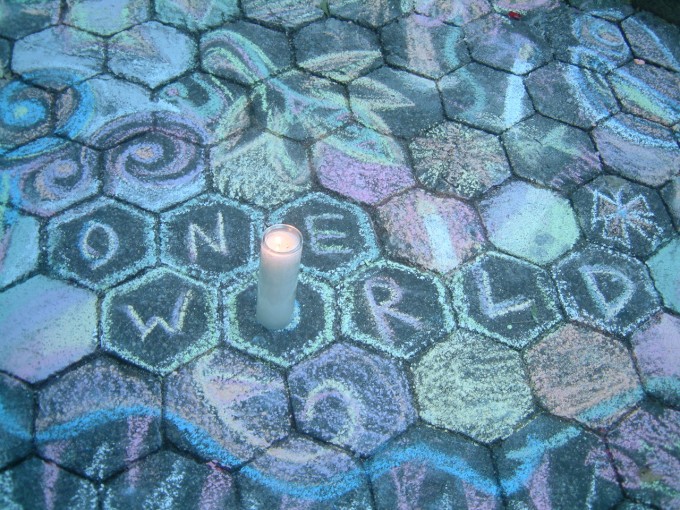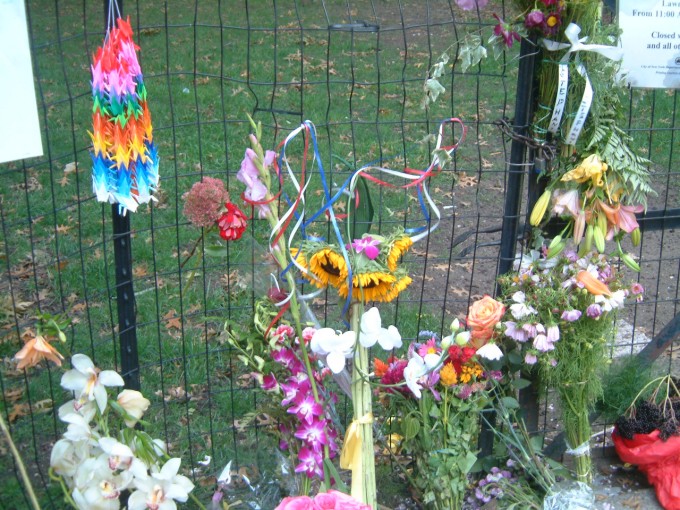 And finally… the only photo I have of the Twin Towers which I took myself